Your next event in a dreamlike ambience
First-class function rooms and an elegant ambience are what set us apart. With its unique
atmosphere, the WHITE Spreelounge offers the perfect space for events of all kinds. Each of our three beautiful locations has a separate Spree terrace with a magnificent river view, which also allows for outdoor events.
We know how grandiose events work, offer direct and professional service across the board and
enable a loving, unique and varied event for them.
The WHITE Spreelounge- A unique atmosphere with a special touch for your unforgettable event.

 Safe hygiene concept


 More safety through Corona rapid tests
3 event spaces for your event
GALA DINNER & GET TOGETHER
DREAMLIKE AMBIENCE ON THE SPREE
All event spaces in the WHITE Spreelounge are connected with their own Spree terrace. Each has its own unique charm and atmosphere - from rough industrial architecture to a pleasant lounge ambience. Plan your next event at the WHITE Spreelounge - whether sophisticated receptions, business meetings or fairytale weddings - we will make your dream come true! Events are our strength: our excellent team is perfectly attuned and only there to realise your wishes and needs in an outstanding way, down to the smallest detail.
The WHITE Spreelounge has three different event spaces that can accommodate up to 850 people combined, making it the ideal venue for your next event. Choose between our Alvalounge, the LichterMeer or the Lighthouse, which has two dedicated theatre/conference rooms and a beautiful panoramic lounge with impressive views of the Spree.
The former granary in Berlin is one of Germany's most sought-after event locations, hosting around 400 events a year.
The RIVO Spreeterrassen restaurant on the historic "May-Ayim-Ufer" landing stage offers an exclusive ambience for groups of up to 100 people.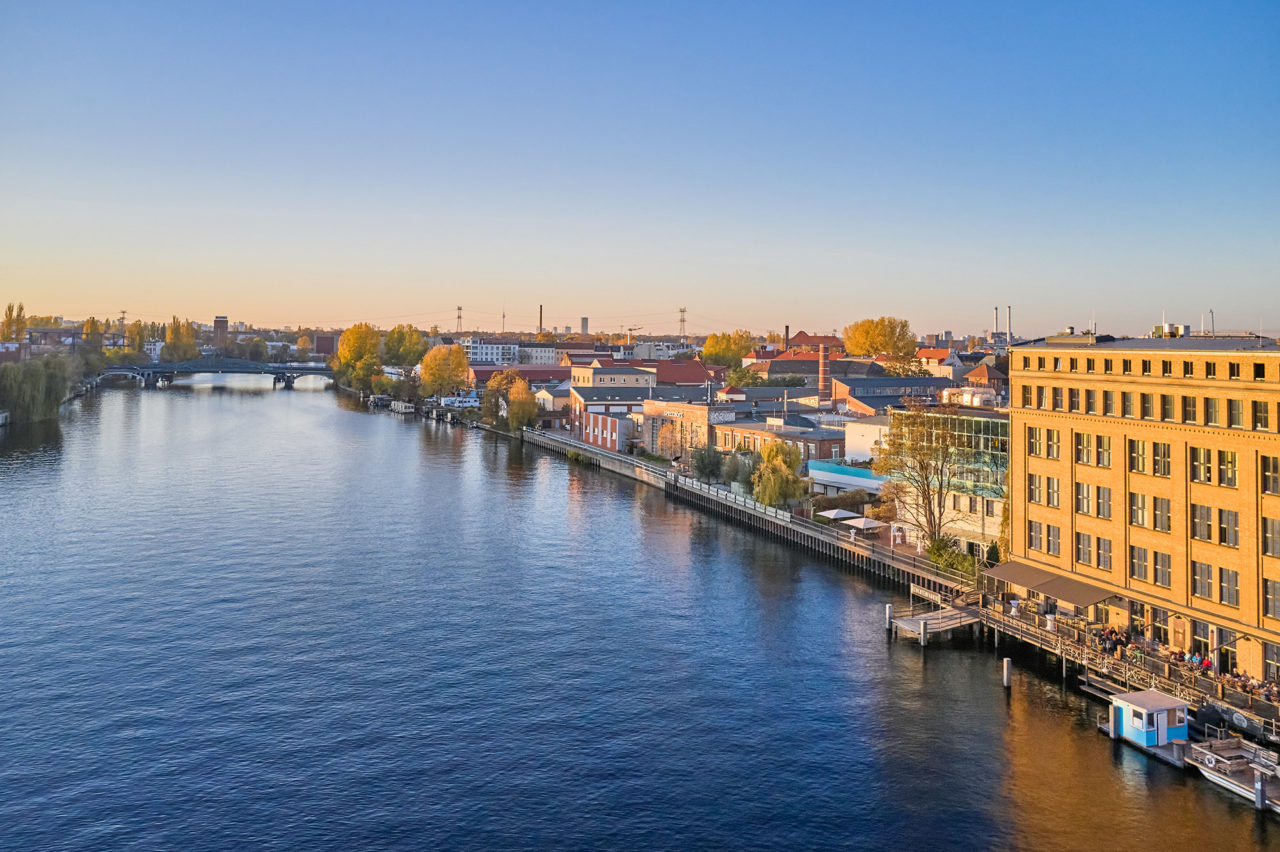 The White Spreelounge consists of 3 individual event locations in Berlin-Oberschöneweide. A unique venue for sophisticated events.