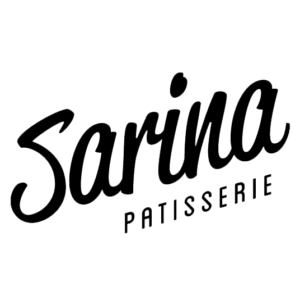 Sehr sehr sehr leckere Törtchen mit viel Liebe zum Detail!
Inspiriert sind unsere Kreationen durch persönliche kulinarische Erlebnisse
rund um die Welt. An besondere Orte erinnere ich mich meist über ein bestimmtes
Gericht, einen Geschmack oder einen Duft. 
Diese Gefühle und Erinnerungen einzufangen und in ein kleines essbares
Erlebnis für euch zu verwandeln ist unsere Intention.
We are here to bake you happy!
Konditormeisterin Sarina Roscher 
& Team 
Die individuelle Anschnitttorte mit ca. 20 Portionen startet bei 130€ (incl. MwSt.) für einen Semi-Naked-Cake ohne zusätzliche Dekoration. Die Dekoration wird nach Aufwand berechnet.
Independent composition of the tartlets from 8 different varieties.
Individual tartlets: price per piece €4.90 - €6.90
3 stöckige Etagere für bis zu 35 Törtchen
Rental fee 18,00€ plus deposit
Hint: 
Wollt ihr eine individuelle Anschnitttorte zu den Törtchen,
meldet euch schnellstmöglich. Wir nehmen maximal 3 Torten pro Tag an.
Möchtet ihr ausschließlich Törtchen, meldet euch gerne 2-3 Monate vor der Hochzeit.
Bis zu 20 Törtchen sind auch kurzfristig (bis zum Vortag) im Online Shop bestellbar.