Music is one of the most important elements for a successful event. Whether lounge music for receptions, classical dinner accompaniment or party music that draws your guests onto the dance floor, here you will find the right DJ for your event. 
All prices shown are based on a booking of 5 hours.
Additional hours can be booked from 100€ net, depending on the DJ.
If you are interested, please contact your event manager.
Year of birth
1983
Suitable for
Weddings
Birthdays
Summer festivals
Company parties
Music
Pop
RnB
Hip Hop
Alltime favourites
House
Club Sound
Price 650,00€ net (5 hours)
Year of birth
1982
Suitable for
Corporate events
Galas
Private parties
Music
Top40
House & Electro
R'n'B & Soul
Indie & Rock
Partyclassics (50s - 90s)
Global Pop & Electroswing
Stylish lounge music
Price 700,00€ netto (5 Stunden)
Year of birth
1980
Suitable for
Weddings
Birthdays
Summer festivals
Christmas parties
Company parties
Music
Alltime Favourites
Black & House Music
Disco Hits
Latin


Price 650,00€ net (5 hours)
Year of birth
1982
Suitable for
Birthdays
Summer festivals
Christmas parties
Company parties
Trade fairs
Music
Hip Hop
Charts, Pop, Classics
Electro, House, Techno
R'n'B & Oldschool
80s & 90s
Price 650,00€ net (5 hours)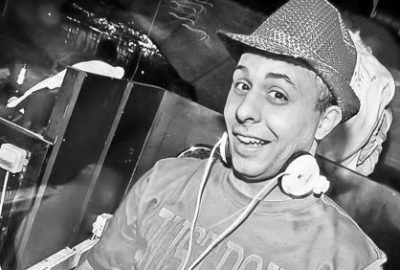 Year of birth
1976
Suitable for
Corporate events
Weddings, birthdays
Summer parties, Christmas parties
Staff events, get-togethers
Music
Dance & Classics
80s & 90s
House Rock, Indie, 
Jazz, Oldies
Price 650,00€ net (5 hours)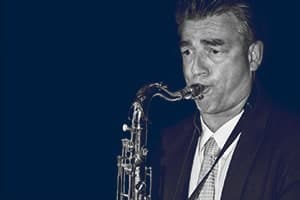 Year of birth
1964
Suitable for
Weddings
Birthdays
Corporate events
Music
Charts
50s - 2000s
Alltime Favourites
Price 600,00€ net (5 hours)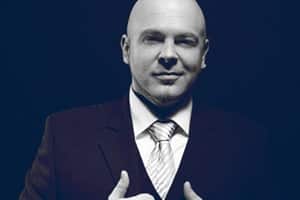 Year of birth
1975
Suitable for
Weddings
Christmas parties
Corporate Events & Galas
Music
House
Black Music
Pop & Charts
Latino
Alltime Favourites
Rock
Schlager
Price 800,00€ net (5 hours)
Year of birth
1960
Suitable for
Weddings
Birthday
Corporate events
Music
Rock
Pop & Charts
House
Funk & Soul
R'n'B & Hip Hop
Oldies (70s - 2000s)
Price 800,00€ net (5 hours)
Year of birth
1982
Suitable for
Weddings
Birthdays
Corporate events
Music
Black Music
House
Top 40 Charts
Alltime Favourites
Price 800,00€ net (6 hours)
Year of birth
1974
Suitable for
Corporate events
Weddings
Events of all kinds
Music
Charts
80s
90s Dance
90s Black
Party
Ü30
Querbeet
Price 500,00€ net (5 hours)
Year of birth
1972
Suitable for
Weddings
Birthdays
Corporate events
Summer festivals
Music
House
Black Music
Pop & Charts
Rock



Price 650,00€ net (5 hours)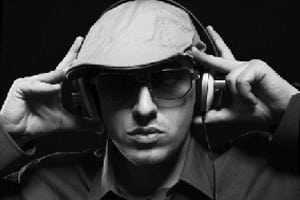 Year of birth
1980
Suitable for
Corporate and PR events
Weddings, birthdays,
Summer festivals, fairs,
Christmas parties, galas, awards & prize-giving ceremonies, private parties
Music
Hip Hop, R'n'B, Soul,
Hits, charts,
Latino/Salsa, Rock,
80s-90s-00s pop, house,
Electro, Lounge, Trash, Swing
Price 750,00€ netto (5 Stunden)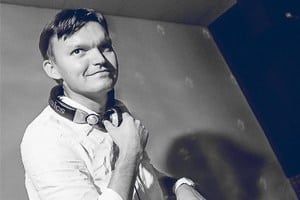 Year of birth
1976
Suitable for
Galas
Private
Celebrate
Graduation balls
Music
Dance & Classics
80s & 90s
House




Price 500,00€ net (5 hours)
Year of birth
1979
Suitable for
Moderation, corporate events
Weddings, birthdays
Events of all kinds
Christmas parties
Music
Hip Hop, R'n'B
Disco Hits, Pop, Schlager
Techno, House, Electronica
Rock, Indie, Folk
Jazz, Lounge
Oldies
Price 650,00€ net (5 hours)
Year of birth
1990
Suitable for
Corporate events
Weddings, birthdays
Summer parties, Christmas parties
Staff events, get-togethers
Music
Hip Hop, R'n'B
Disco Hits, Pop, Schlager
Techno, House, Electronica
Rock, Indie
Jazz, Oldies


Price 600,00€ net (5 hours)
Year of birth
1976
Suitable for
Corporate events
Geburtstage, Sommerfeste Weihnachtsfeiern
Staff events, get-togethers
Music
Hip Hop, R'n'B
Disco Hits, Pop, Schlager
Techno, House, Electronica
Rock, Indie
Jazz, Oldies
Price 500,00€ net (5 hours)
Year of birth
1974
Suitable for
Corporate events
Weddings, birthdays
Summer parties, Christmas parties
Staff events, get-togethers
Music
Hip Hop, R'n'B
Disco Hits, Pop, Schlager
Techno, House, Electronica
Rock, Indie
Jazz, Oldies
Price 800,00€ net (5 hours)