Spreespeicher Coffee Table
Fine, delicious and exquisite - our Spreespeicher coffee table
For your event you have the opportunity to choose from different packages and variants of coffee specialties. Make a very individual selection and determine the number of your selected products yourself or alternatively choose one of our packages. For example, in the "3 items per person" package, you select 3 products for each of your guests.
Put your catering together exactly as it suits your requirements and ideas – your guests will love it!
Choose individually from three packages:
Buffet price including crockery, cutlery, staff & equipment.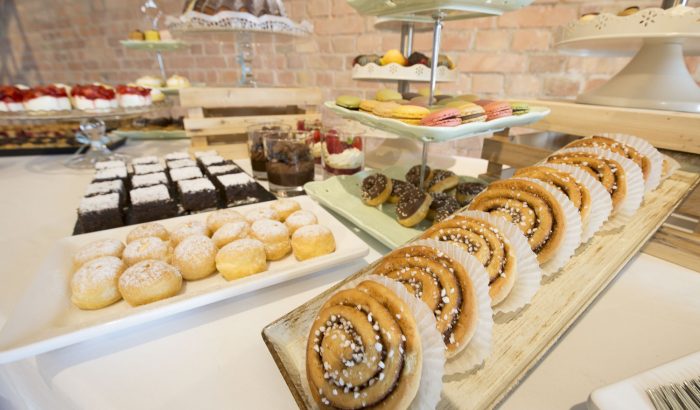 Small colorful macarons
Delicious eclairs
Mini donuts
Delicious marble Guglhups
Creamy cream puffs
Chocolate brownie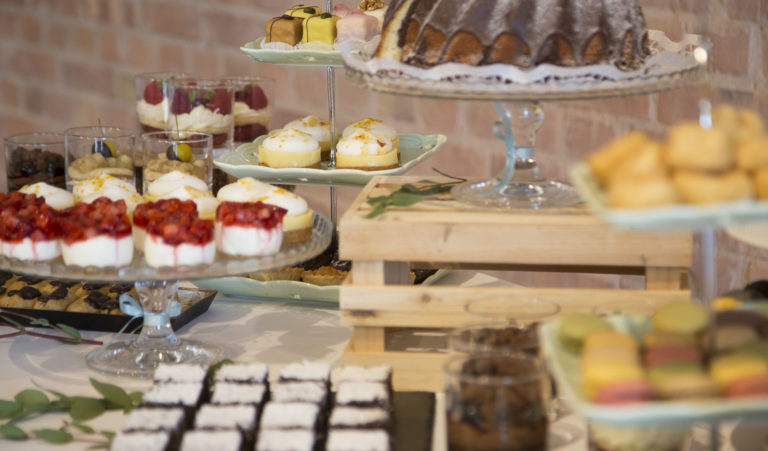 Pastries, tarts & trifles
Californian Cinnamon Rolls
with vanilla icing
Delicate lemon meringue tarts
Creamy petit fours
Delicate strawberry cream tartlets
Raspberry yoghurt trifle
Chocolate trifle
with amarena cherries
Apple cheesecake trifle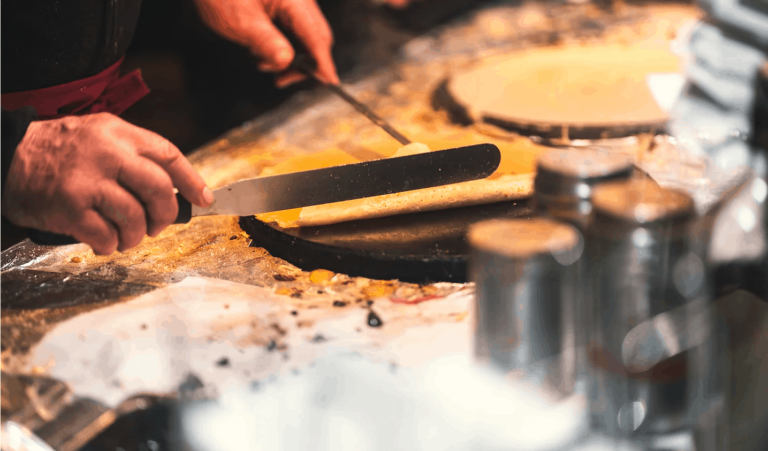 French crepes
with cinnamon sugar, applesauce and nut nougat cream
Delicious, fried semolina slices
with hot blueberries
Crispy warm belgian waffles
with cream and cherries
PRICE LIVE SPECIALS p.p. €3.00 NET
with 40 guests / optionally individually from €5.50 p.p.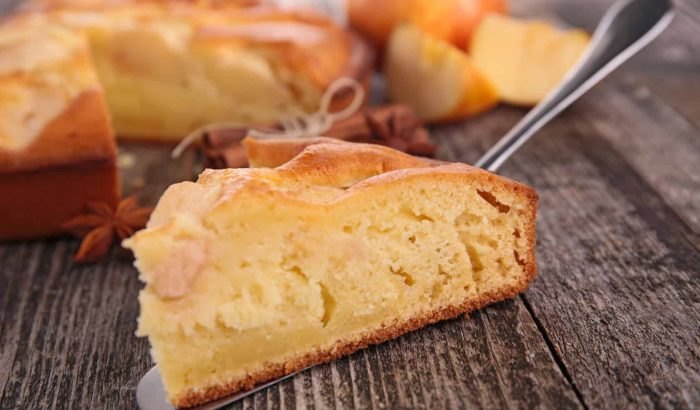 Plum crumble cake
Apple crumble Cake
Cherry Sprinkle cake
Apricot crumble cake
Cheesecake
Chocolate cake
Butter crumble cake
Poppy seed cake