Ihre Optionen für eine perfekte Weihnachtsfeier
The FARO Group is a reliable event partner for you during the Christmas season. We offer you the perfectly tailored programme for your perfect Christmas event with friends, family and colleagues. Whether you book tickets for our exclusive Christmas market directly on the Spree with all-inclusive catering or your very own personal Christmas party at one of our three Berlin venues directly on the Spree.
All-Inclusive Christmas Market on the Spree
For smaller groups or the whole company. With a safe hygiene concept and limited number of visitors. 
Admission to the Christmas Market
All activities such as curling and log nailing are included
All food & drinks at the Christmas Market are included
17:00-22:00
Exclusive Christmas party in one of our 3 exclusive locations
Would you like your company to have its own location with its own supporting programme? Then book one of our locations exclusively!
Exclusive Christmas Party

at the RIVO Spreeterrassen
at the WHITE Spreelounge
or in the Spreespeicher (here with additional option
"Admission to the Christmas Market")

Exclusive event space for your company
Individual menu or buffet selection
Individual procedure & design
Party after dinner, no curfew
All food & drinks are included
*EXCLUSIVE CHRISTMAS MARKET ON THE SPREE RIVER
AN EVENING FOR FRIENDS, FAMILIES AND COLLEAGUES
All-Inclusive Christmas Market on the Spree
During the Christmas season, the Spreespeicher becomes an exclusive Christmas market and dinner restaurant. Experience a contemplative and varied winter evening before Christmas in the beautiful Spreespeicher with a view of the impressively illuminated Oberbaumbrücke. 
Christmas Market Ticket: from €24.90

The ticket includes all the drinks, food and delicacies on offer at the outdoor stalls. Also included in your ticket are activities such as curling, log nailing and our cosy campfire.
Limited
Number of visitors
Exclusive
Christmas spirit
Our Christmas Market on the Spree
Don't miss our exclusive Christmas market directly on the Spree with its truly unique and fantastic atmosphere! Look forward to Christmas delicacies, cosy, heated seating and the opportunity to end the night drinking mulled wine, curling and tree trunk nailing with your friends or colleagues.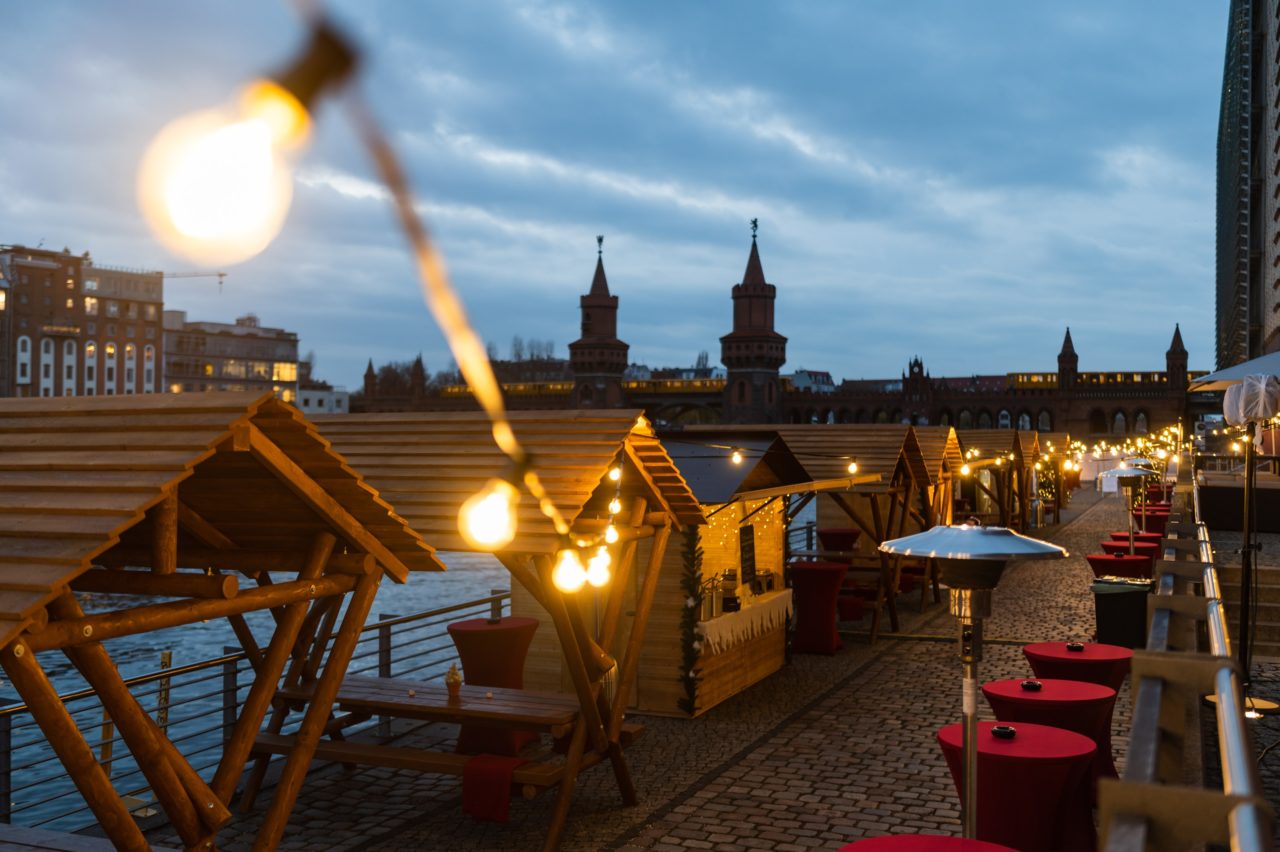 OUR FOOD OFFER AT THE CHRISTMAS MARKET
Hearty or sweet treats from our Christmas huts
Hearty dishes
Finnisches Flammlachs-Baguette

mit Meerrettich-Dillsauce

Pulled Christmas Pork Burger with mustard onions and red cabbage

Chili con Carne


Kürbissuppe*

Spaetzle with goulash or cheese/roasted onions

Pilzpfanne*

Leberkäse und Rostbratwurst

Laugenbrezeln*

Sweet dishes
Christmas crêpes




classic with chocolate sauce, apple sauce, cinnamon sugar, cream and with sour cream and fried bacon

Waffles with cream, cherries, vanilla sauce

Quarkbällchen

Gebrannte Mandeln*

Germknödel mit Pflaumenragout*

Drinks
Heißgetränke (Glühwein, Kinderpunsch, Tee, Heiße Schokolade)


Cold drinks (soft drinks, beer, sparkling wine)

Gegen Aufpreis auch zusätzliche Getränke (z.B. Longdrinks, Glühweinschuss)
Exklusiv-Anmietung des Weihnachtsmarktes ab 200 Personen möglich. We will be happy to provide you with an individual offer.
WARM MULLED WINE RECEPTION
You can start the evening at our Christmas market with a hot drink of your choice and then sample all the offerings from our drinks and food stalls to your heart's content. All food and drinks are included in your ticket. In addition to the Christmas atmosphere, you can expect beautiful views of the Spree and the Oberbaumbrücke - two of Berlin's most famous landmarks.
Christmas Market:
ab 17.00 Uhr: ab 39,90 €
ab 18.30 Uhr: ab 33,50 €
ab 20.00 Uhr: ab 24,90 €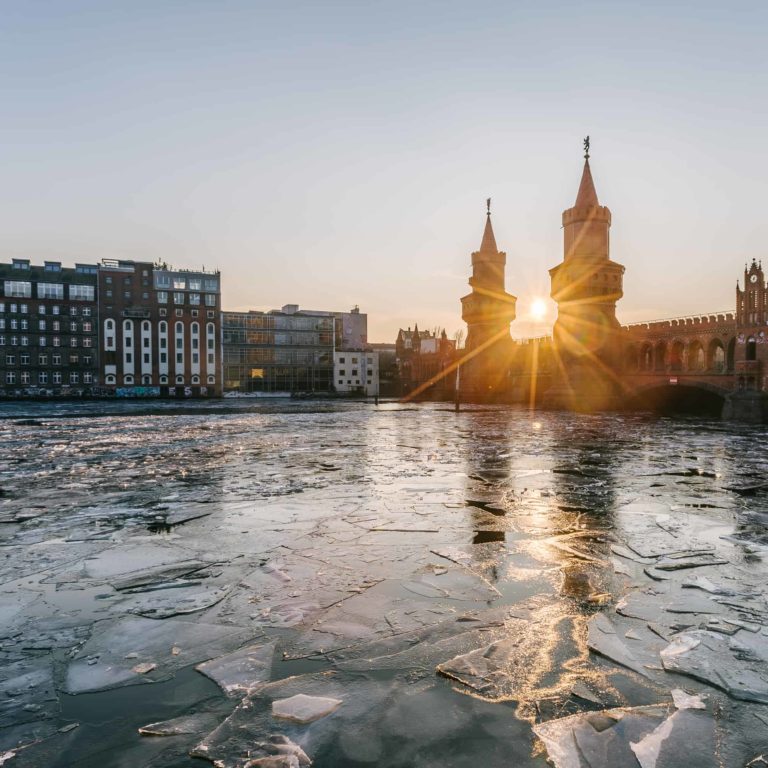 *EXCLUSIVE CHRISTMAS PARTY IN ONE OF OUR LOCATIONS*
3 locations to choose from
The former granary in Berlin is one of Germany's most sought-after event locations, hosting around 400 events a year.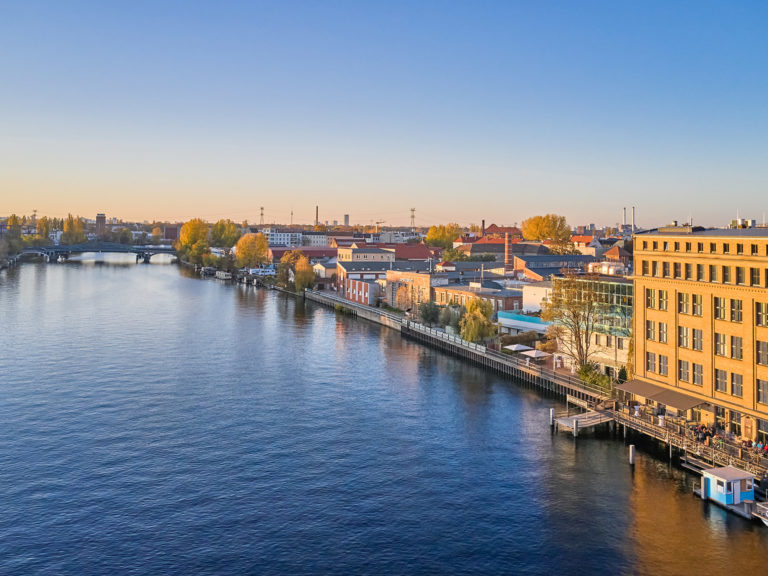 The White Spreelounge consists of 3 individual event locations in Berlin-Oberschöneweide. A unique venue for sophisticated events.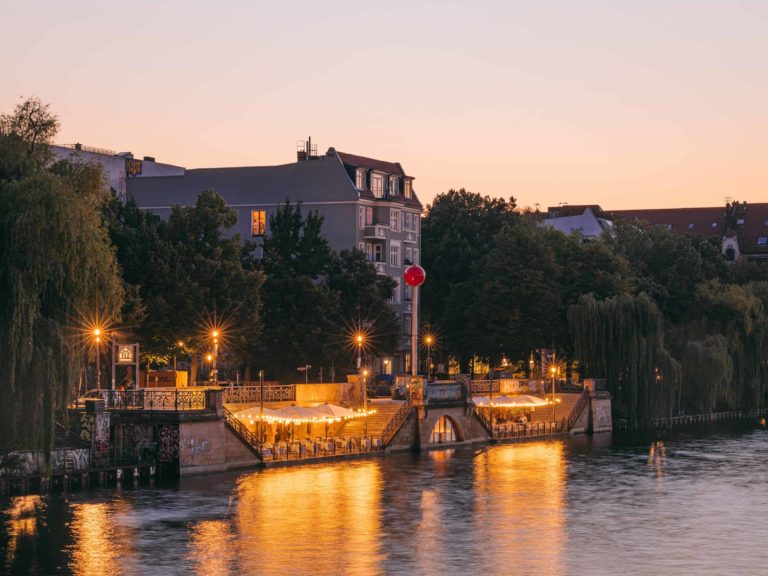 The Spreeterrassen restaurant at the historic "May-Ayim-Ufer" landing stage offers an exclusive ambience for groups of up to 100 people.
What better way to celebrate the pre-Christmas season than to have a jolly Christmas party with friends, colleagues or family? In our three locations we offer you the all-round carefree package for your Christmas party in Berlin.
In all 3 locations we offer you a beautiful view of the Spree and a festive ambience in the locations. Choose between Christmas buffets and exclusive menus. Our fully equipped event locations have everything a legendary Christmas party needs.
Please feel free to send us your enquiry so that we can make you an individual offer. We would be happy to invite you to a personal viewing appointment.
Your exclusive Christmas party
Other highlights at the Christmas market
OUR TIP FOR A RELAXED CHRISTMAS
Pre-cooked Christmas Goose
The roast goose from Goose like at grandma's tastes like grandma's, crispy on the outside and tender on the inside. Order your roast goose online and all you need to do is pop your festive feast in the oven. It will be prepared together with three hearty side dishes and delicious gravy for you and your loved ones. This leaves more time for the important things!
More time for the family
Stress-free celebration
Ready in 60 minutes


Order now on www.gans-wie-bei-oma.de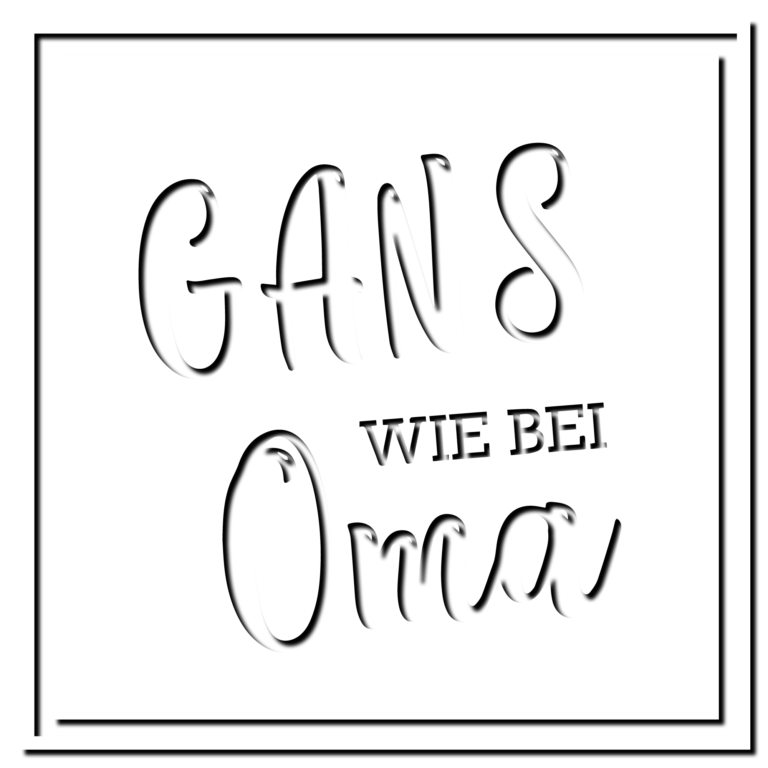 A perfect goose for a perfect feast