Fine, delicious and exquisite - snacks and finger food
For your event, you have the possibility to choose from different packages and variations of finger food & snacks. Make your own individual selection and determine the number of products you choose yourself, or alternatively choose one of our packages. For example, in the "3 pieces p. person" package, you make a selection of 3 products for each of your guests.
Put together your catering exactly as it perfectly suits your requirements and ideas - your guests will love it!
Choose individually from five packages:
Please note: The minimum order quantity per variety is 20 pieces.
All of our fingerfood particles cost 2,90€ net p. person
Smoked duck breast tartare with grilled patisson and wan-tan crisp
Smoked salmon on honey bread and with horseradish milk
Confit cold water shrimp
on coconut milk
Roast beef cannelloni
with rocket
Pickled fillet of beef
on toasted tomato ciabatta
Wild boar ham
with balsamic cherry and aniseed bread

Brie de Meaux Cube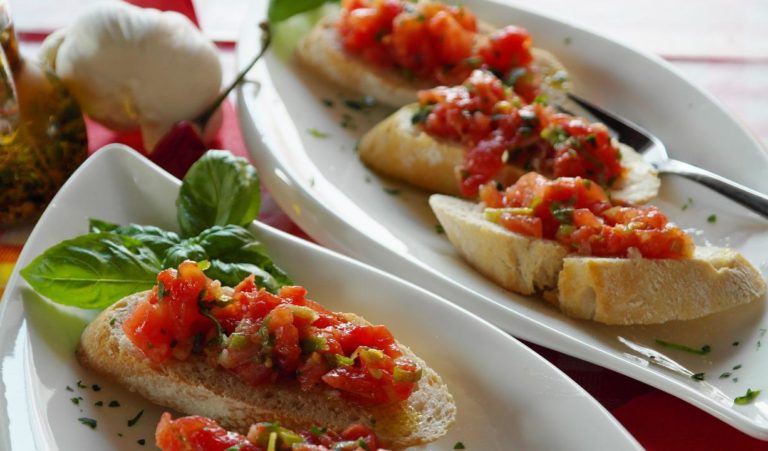 Cantaloupe melon balls
with maldon salt and mint
Grilled parmesan aubergine 
on toasted tomato ciabatta
Grana Padano Mousse 
with orange blossom jelly on spice bread
Ricotta praline 
with olive bread crust and dried South Tyrolean apple
Mozzarella skewer 
with cherry tomato and basil leaves
Courgette cannelloni 
with goat cheese and crispy olives
Little la Rat Potato 
with cucumber tartar and fresh dill
Radish crostini 
with jalapeno butter and chives
Chevre Praline 
in toasted pumpernickel
with wafer-thin curry pear
Anti-pasti skewer 
with olive and pickled mozzarella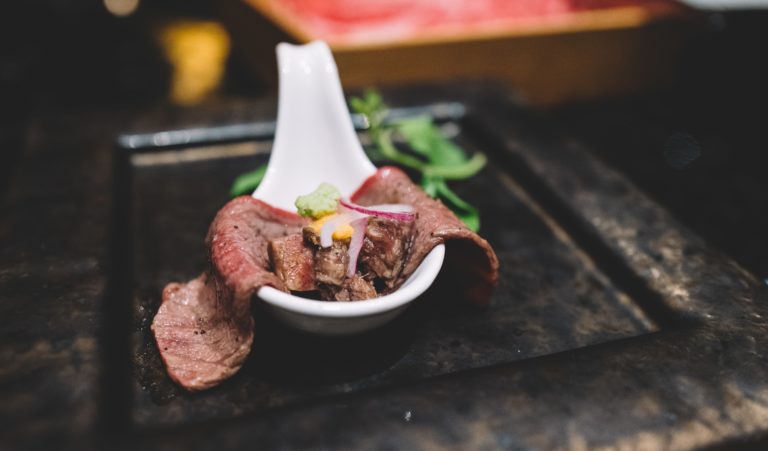 Strammer Max en Miniatur
with quail egg in tramezzini Parma ham coat
Polenta Arcade 
with Serrano ham and juniper oil
Beef saté
with spicy peanut sauce and coriander
Terriyaki chicken skewer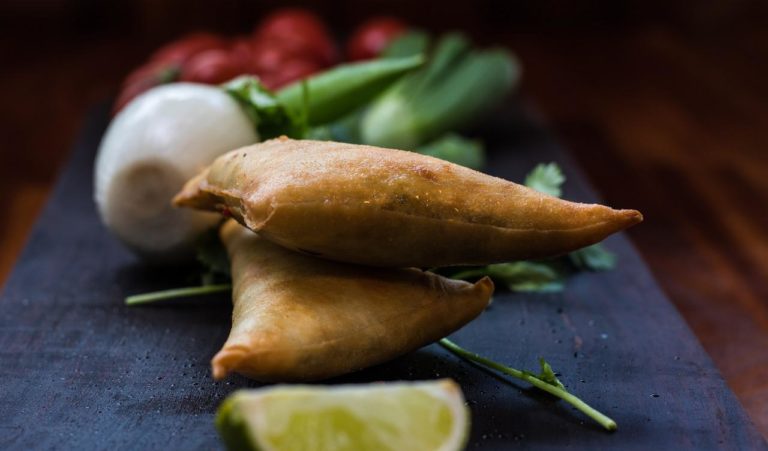 Crispy Wantan 
Filled with sprouts, coriander and cashews
Small rosemary potatoes 
with ratatouille and parmesan chip
Baked buffalo mozzarella 
with fried basil and paprika sugo
Fried tofu 
with maple syrup, aubergines, cashews and spring onions
Mini Samosas 
with potatoes, peas and cinnamon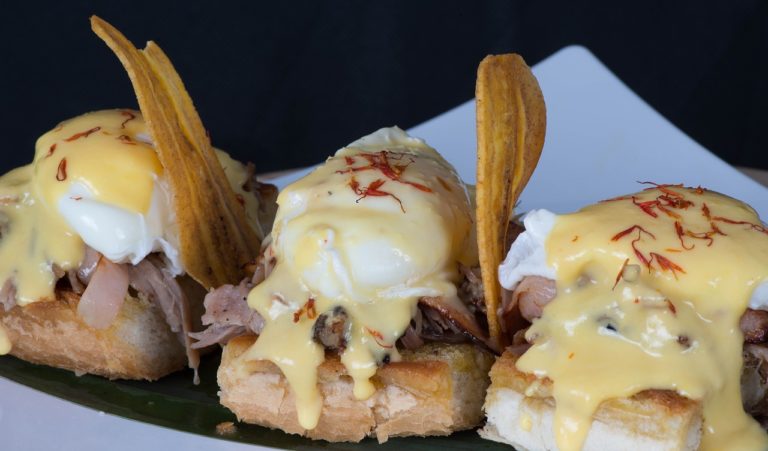 Cocktail bread with fennel salami
Cocktail bread with Parma ham
and Grana Padano
Cocktail bread with camembert 
and grapes
Cocktail bread with grainy cream cheese 
and pesto
Cocktail bread with Italian salami
Cocktail bread with goat cheese 
and fig mustard
Small gratined crostini
(mixed: pineapple ham, broccoli, salami, olives)
Hearty puff pastry strudel
with tomatoes, spinach and ricotta
Small pretzels 
Small cheese pretzels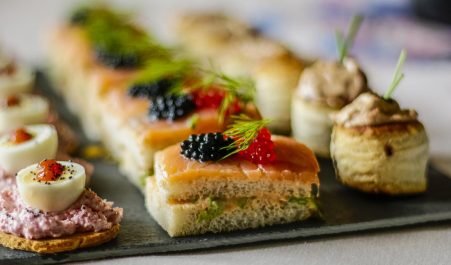 Hearty wholemeal bread
with boiled ham and salad
Hearty wholemeal bread With cheese 
and salad
Hearty wholemeal bread with salami
and salad
Hearty wholemeal bread with smoked salmon
and horseradish and lettuce
Hearty wholemeal bread with rocket salad 
and sunflower seeds and grilled peppers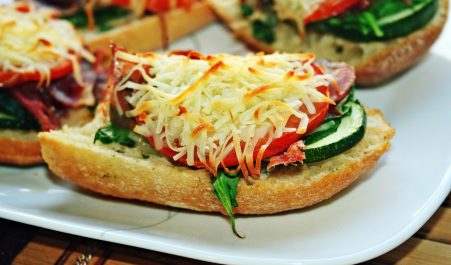 Small baguette sandwich
with boiled ham and salad
Small baguette sandwich with cheese 
and salad
Small baguette sandwich with salami
and salad
Small baguette sandwich with smoked salmon
and horseradish and lettuce
Small baguette sandwich with rocket salad 
and sunflower seeds and grilled peppers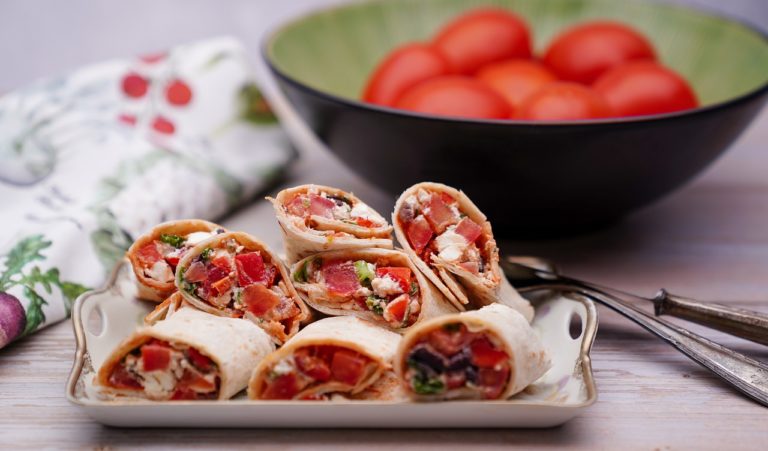 Small wraps
with turkey breast and pineapple
Small wraps
with smoked salmon and horseradish
Small wraps
with rocket, parmesan and country ham
Small wraps
with sunflower seeds, beetroot and rocket salad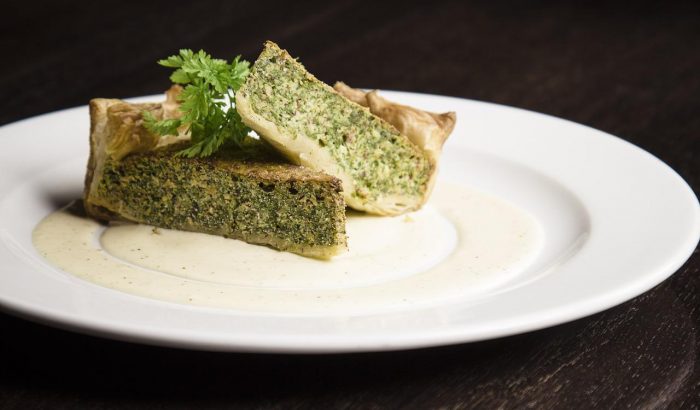 Tomato quiche 
with olives and parmesan
Spinach quiche 
Small Danish pastries 
with different fillings
Small lemon and chocolate muffins 
Bircher muesli 
with almond milk and grated apples
Greek yoghurt
with walnuts and honey
Fruit salad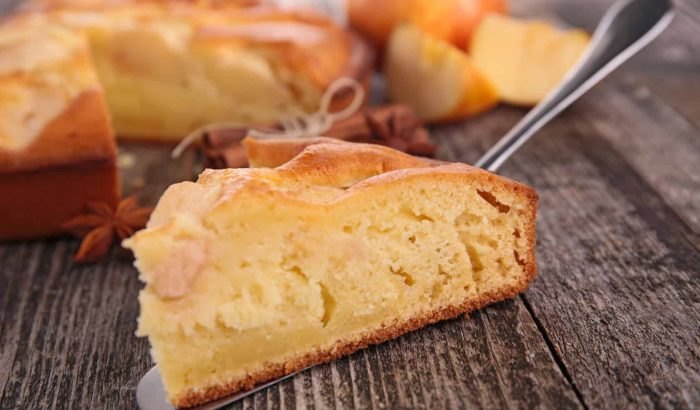 Plum crumble cake
Apple crumble cake
Cherry crumble cake
Apricot crumble cake
Cheesecake
Chocolate cake
Butter crumble cake
Poppy cake