With our exclusive photo box partner, you have a great provider for great memories of your event on hand. The prices apply to customers of the Spreespeicher. Delivery and collection (incl. set-up and dismantling) at Spreespeicher is included.
If you are interested, please contact your event manager.
Included services for photo boxes
INSTANT PRINTOUTS
For each model, a certain number of prints is already included in the package, which is sufficient for your event.
ONLINE GALLERY
You will receive an online gallery after the event with all the photos to view, share and download.
IMAGE MOTIF / LAYOUT
To give the photos your own style or to integrate the company logo, the design of the photos can be individualised.
REQUISITES
For every booking of a Photo Booth model and for the fun of all guests, you will receive a set of cardboard props free of charge.
PHOTO FILTER
With all our devices, various photo filters are possible to offer your guests even more interaction with their photos.
24/7 SERVICE
If a problem should arise unexpectedly during the set-up or the event, we are available around the clock.
The photo boxes and vending machines for you
Our Fotobox Premium brings maximum photo and print quality to your event. It can be combined with numerous additional products to make the photo action a highlight of your event. The photo box is delivered and set up & dismantled exclusively by our trained staff.
Group photos with a lot of friends
Instant print of photos (up to 400 prints)
SLR camera
Highspeed photo printer
Studio flash
The photo box takes up little space
Mirror, Mirror on the Wall
Who is the most beautiful in the country? The Knips-O-Mat photo mirror will tell you for sure and also offers your guests an innovative and interactive photo experience. The photo mirror is supervised by our trained staff during the event. The price already includes 4 hours of supervision.
Unlimited prints
SLR camera
Highspeed photo printer
Studio flash
Extraordinary optics
Personal support at the event 
Der Fotoautomat verbindet aufgrund der geschlossenen Kabine Kindheitserinnerungen mit moderner Fototechnik. Anders als bei herkömmlichen Modellen ist die Kabine unseres Fotoautomatens von beiden Seiten begehbar. Dadurch passen mehr Personen auf die Fotos, und sei es nur, indem sie den Kopf in die Kabine stecken.
Gruppenfotos mit bis zu 5 Personen
"Privatsphäre" für lustige Fotos hinter dem Vorhang
Instant print of photos (up to 400 prints)
SLR camera
Highspeed photo printer
Studio flash
The photo bus is the eye-catcher at every event. If you want something special for your guests, this highlight will ensure a lot of fun and great memories. The photobus is exclusively delivered by our staff and also supervised during the event. 4 hours of supervision are included in the price.
The eye-catcher indoor and outdoor
SLR camera
Highspeed printer
Studio flash
Unlimited number of prints
Group photos with up to 6 people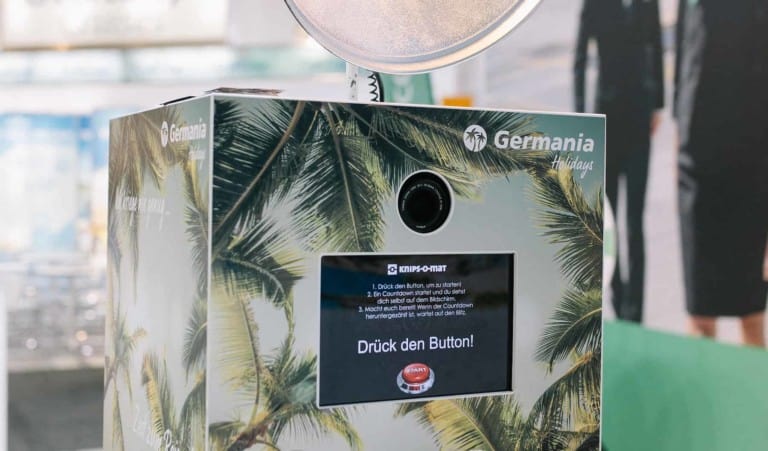 BRANDING 
The photo box in the company design.
GREENSCREEN
A gateway to another world. Various backgrounds freely selectable.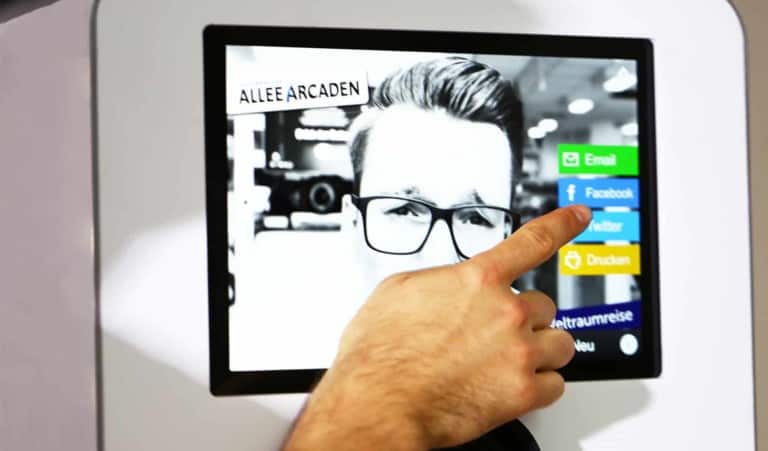 SHARING 
Various sharing functions for direct sharing of photos.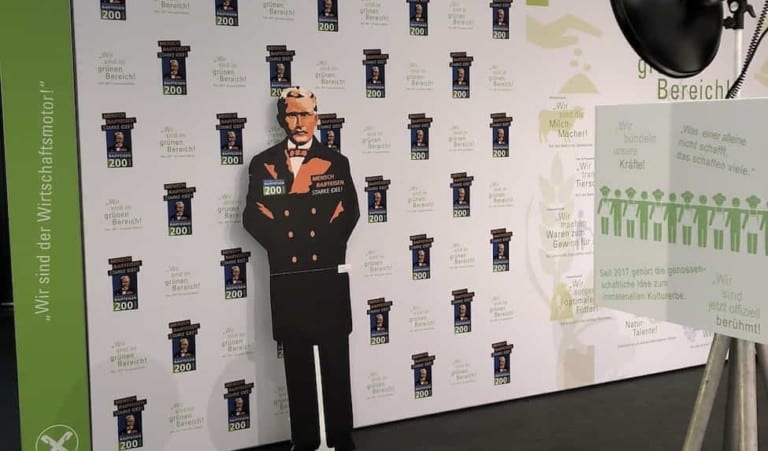 BACKGROUND
Design your individual
Background wall in your design.
REQUISITES
Our additional props guarantee lots of fun.
ENVIRONMENTAL TOOL
Learn more about your guests or potential customers.
Price from 25,00€ gross / hour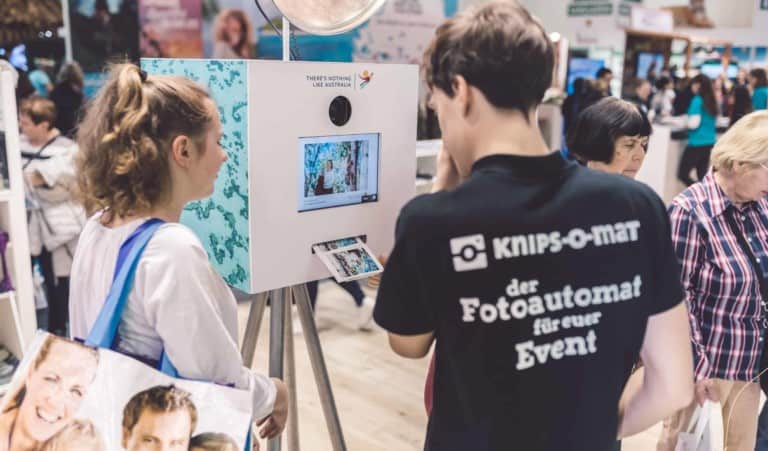 SUPERVISOR
Technical support on site by trained personnel.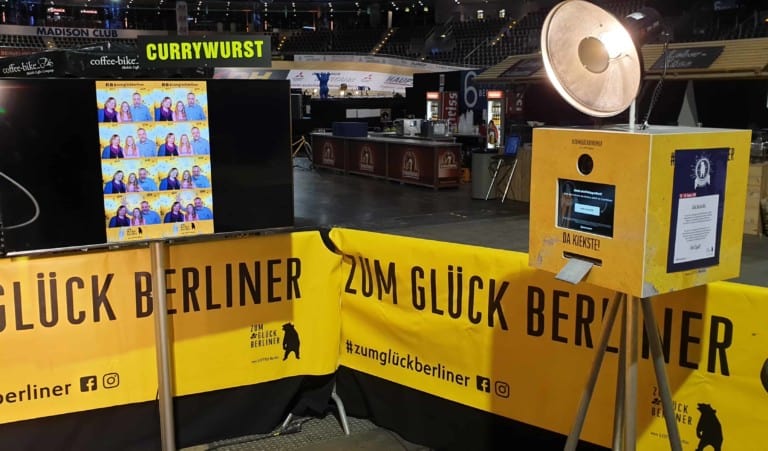 LIVE SLIDESHOW
View taken photos directly on an external screen.