FOR YOUR WEDDING CELEBRATION
Please feel free to contact us, if we make you this offer für einen Sonntag are allowed to create.
Our special offer in our locations Spreespeicher and WHITE Spreelounge
For private events on a Sunday, we have the possibility to make you a special offer. If you are still flexible in your choice of dates, we would like to offer you the following advantages:
Vorteile für Ihre Privatveranstaltung an einem Sonntag
- 50% Discount on our room rentals
- 2 hours Upgrade Longdrinks Flat Rate free of charge
- Lower minimum turnover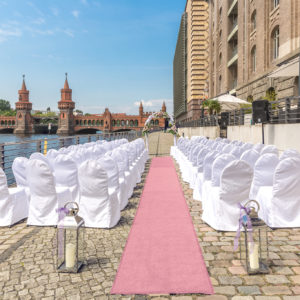 The Spreespeicher in Berlin's Osthaften district is a former granary. With its industrial charm and the breathtaking Spreeterrasse, the Spreespeicher offers a very special ambience for any event. The view of the Oberbaumbrücke offers a unique piece of Berlin.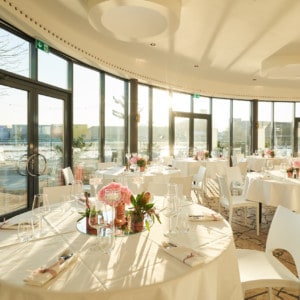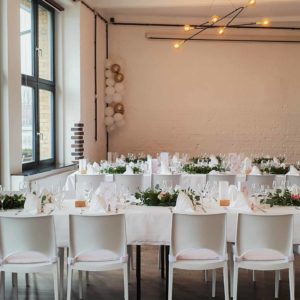 The White Spreelounge in Berlin-Oberschöneweide consists of three interconnected individual locations. The ALVA Lounge, the sea of lights and the Lighthouse. The Lighthouse consists of 3 individual rooms. All locations have their own Spree terraces and a very warm ambience.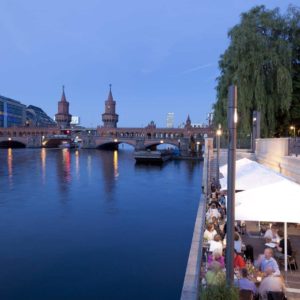 The RIVO Spreeterrassen are located west of the Oberbaumbrücke on May-Ayim-Ufer. The former pilot house consists of the RIVO restaurant and two individual Spreeterrassen. Inside, guests sit at eye level with the Spree. The location is particularly suitable for lively evening events with up to 100 people.